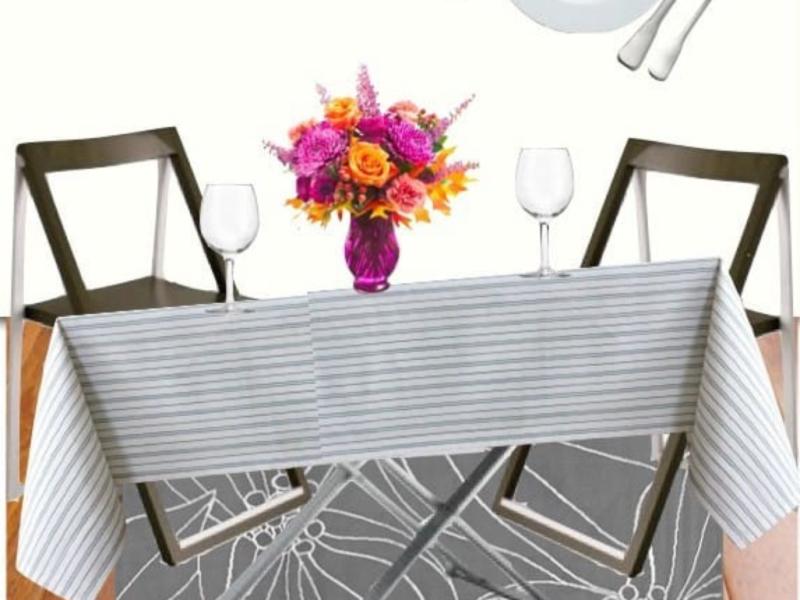 Donna Reed Style Note – The Ideal Wife

Donna began the episode by hosting a dinner party. It's November and most of my creative energy is focused on the most festive of dinner parties, Thanksgiving.
I am hosting family and some friends in my small SF apartment this year. It's a challenge, but one I am excited about. I am fortunate that I have a well-appointed kitchen here. Actually, it was why we chose this apartment. However, the living room is small. This is where I plan to serve the meal as we don't have a dining room.
This is my living room on a normal day. I took this when we first moved in; there is now art on the walls and curtains.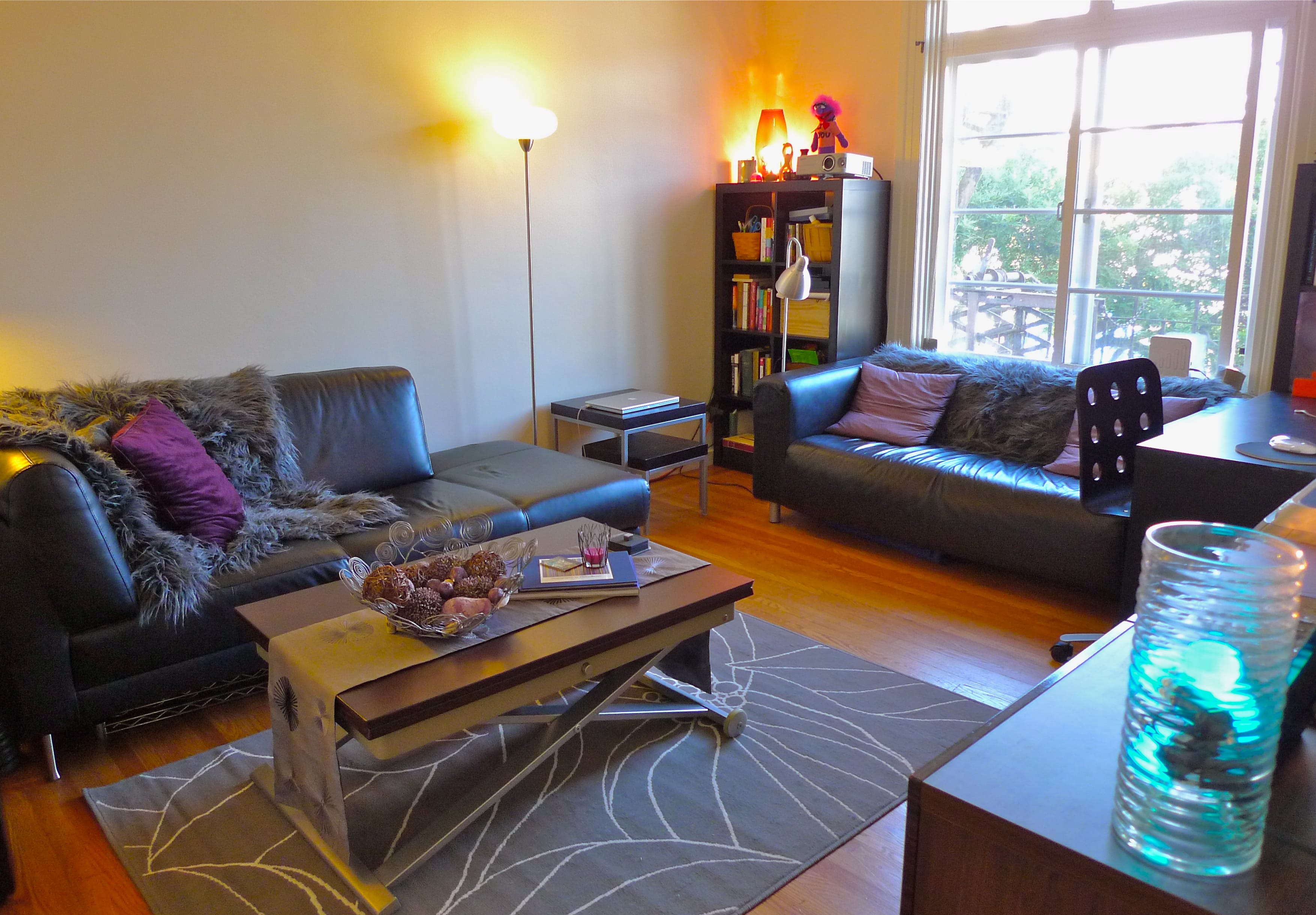 Our coffee table is by Calligaris and it lifts up, flips around, and converts to a dining table for six. It is the Transformer of tables. It rules. We have matching chairs that fold away when we don't need them.
My current plan is to slide the chaise sofa towards the widow and create a little sitting area. This will leave more room for the dining area. I will clean of the "bar" and use it as a buffet spot, probably the desk too.
I also need a new tablecloth and linens. I have my plates from our wedding registry. I've had them for 12 years and they were a brilliant choice. White plates always look clean and crisp; mine are from Crate and Barrel.
Using what I already have and adding a new tablecloth, napkins, and flowers will give me something like this.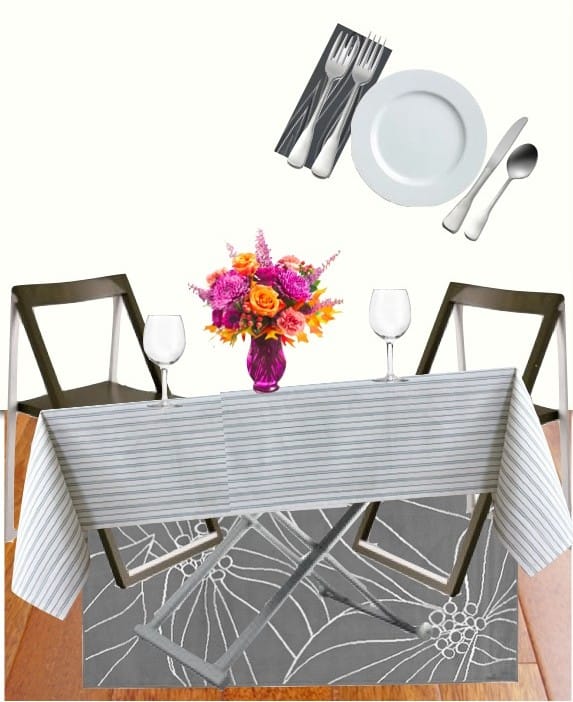 I love grays. They make a nice backdrop for pops of color. I already accent this room with purples so I think the purple and orange flower arrangement does a nice job combining tradition and style.
Shown Here
Already Have:
Rug – Ikea – $19.99
Table – Calligaris available at ModernEssentials – $149 each
Chairs – Calligaris available at ModernEssentials – $1069.00
Objects of Desire:
Tablecloth – Design Public – $45.00
Napkins – CB2 – $4.95 each
Flowers – 1800flowers – $49.99